is a place where people are invited to become their best selves. Each hypnotist customizes each session to meet the individual and group needs of our client(s). Align Hypnosis embodies the client's desire for change and helps the client access that part of the mind that changes patterns and behaviors. Align Hypnosis helps you find that key to your success. Align Hypnosis offers many services to help clients achieve success in their lives.
Everyday life presents challenges. Align Hypnosis gives clients the tools they need to move through each challenge and stage of their lives, finding peace of mind, inner calmness and determination to make each day more fulfilling than the day before. 
Donna Lee Honeywell,

 

BCH, CCH, CI, Certified Hypnotist



Donna Lee's practice centers on her clients.  She assists her clients through difficult times and situations so that they can find resolution, reach their potential and lead fulfilling, happy lives.  Her sessions are tailored to client's specific needs and created to facilitate positive changes; they guide clients towards their goals.  The empathy, experience and compassion Donna Lee brings to her practice has resulted in thousands of successful client outcomes. 
In addition to her practice, Donna Lee offers training and certification in hypnosis. Donna Lee is a certified instructor for the National Guild of Hypnotists and teaches certification for the National Guild of Hypnotists. She also conducts workshops customized to specific professional, business and health care needs.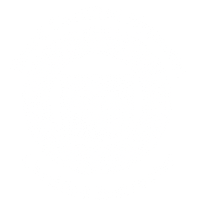 Clark Honeywell, Certified Hypnotist
Clark Honeywell is a scientist, educator and a certified Hypnotist. He has taught science in public schools as well as local colleges and universities. For the last twenty years, he worked in alternative education with students requiring therapeutic, behavioral and emotional support. He believes mindfulness and executive function are integral to a balanced education. 
As a certified hypnotist, Clark uses the power of Hypnosis paired with academic knowledge ensuring the success of the client. 
Carolyn Jez, Certified Hypnotist
Carolyn Jez has a degree in psychology and social working. As a Certified Hypnotist she is able to relate to her clients, especially young people, using her background. She is not only caring and compassionate, but deeply committed to the success of her clients. She works with, but is not limited to, clients with severe anxiety, depression, substance abuse, testing performance, and phobias. She is also an integral part of the weight loss journey of Align Hypnosis clients as a Support resource. She is the first line of defense as clients begin their weight loss journey with Align Hypnosis. She also coordinates nutritional support for clients with our partner Dr. Lisa Ferlita, owner of Empowh.
Lisa Ann Ferlita, DM, Fitness & Nutrition Specialist
Dr. Lisa Ferlita DM, Founder Empowh, Certified Personal Trainer, Certified Nutritional  Practitioner, Transformation Specialist and Elite Trainer 
Dr. Lisa Ferlita is the Founder of Empowh. She makes nutrition and fitness more accessible for all people of all cultures, body shapes and sizes around the globe. Dr. Lisa Ferlita is a firm believer that there is 'no one size fits all' methodology to a client's health. She customizes and tailors key programs to ensure the success of each client.